I believe everyone has some doubts about what CNC routers can do and what materials they can process. Now,let me introduce the main materials that cnc routers can process and their specific applications:
1. What material can cnc router process:
Generally speaking, cnc router can process many materials, such as multi-layer boards, solid wood, MDF boards, ecological boards,Particleboard,blockboard,decorative panel,plywood,fireproof board,melamine board,fiberboard,artificial board,particle board,gypsum board,ousong board,large core board,physicochemial board,polyurethane,phenolic resin,PVC,foam,organic glass, acrylic,some soft metals (aluminum, brass, etc.) and so on.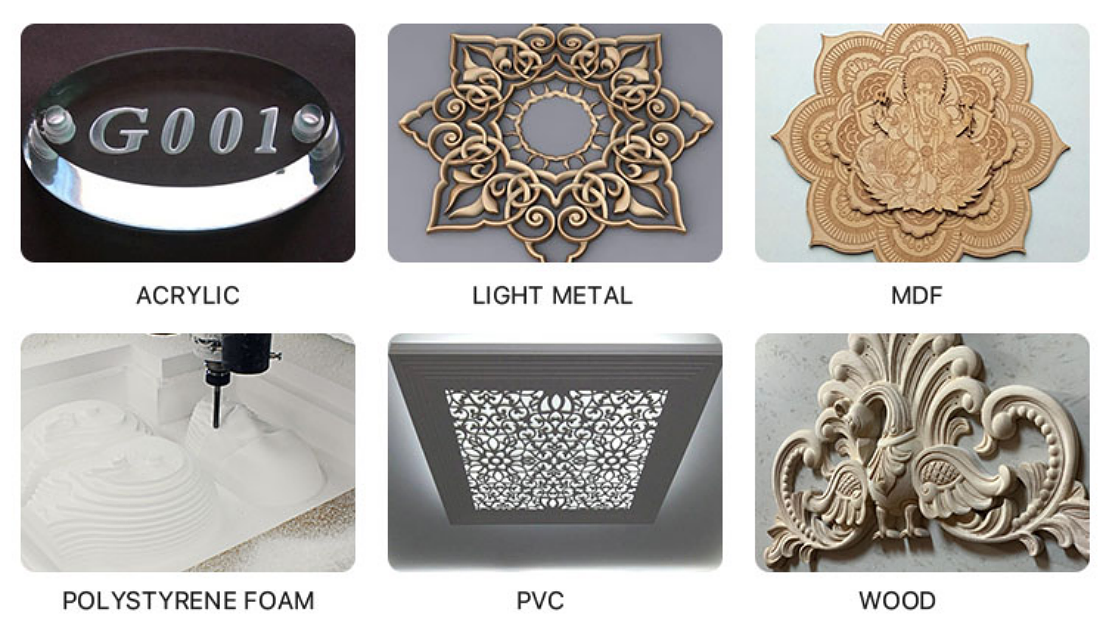 2. Applicable industries for cnc routers
The application range of cnc router is very wide. In addition to the traditional furniture industry, cnc routers are also suitable for many industries, such as advertising, musical instrument, education, arts and crafts,modular, architectural decoration, printing and plate making, and constructions etc.

3. Materials unsuitable for processing by cnc router
The materials that are not suitable for processing by cnc routers are mainly materials with high hardness, such as thick stainless steel,natural stones and other hard steel etc. Due to the high hardness, it can cause damage to the machine's spindle and the processing effect is not good. It is recommended to choose specialized machines for processing these types of materials.